Condolences & Tributes
We encourage you to share any memorable photos or stories about Jean. All tributes placed on and purchased through this memorial website will remain on in perpetuity for future generations.
AmerisourceBergen
sent flowers to the family of Jean Frances Otlowski (Cherrix).
Send Flowers
The death of a loved one is the most devastating experience a family can face. At times, the pain of the loss will seem unbearable. Please know that there are friends who care about you and your family during this difficult time and more importantly Psalm 34:18 tells us that "God is near to those that are broken at heart. We pray that Jehovah the God of all comfort is with your family during this difficult time of grief. Our prayers are with you and your family.
Williams Family
- Wednesday November 14, 2018 via Condolence Message
To All,
I am so sorry for your loss.
The memories of the parties in Newburgh and Somers will always live on.
I can picture Aunt Jean and Uncle Cass "Cutting a Rug" with Mom and Dad right now (As long as Dad is awake) with Uncle Tommy playing the Ole Squeezebox.
The cutest couple at the dance is Mema (Shaeffer in hand) and always Dapper Pop Pop.
Thank you, Aunt Jean and all for some great times.
You will be missed.

~Jim~ or as Uncle Cass would say Jimbo

JIM WACHTER
- Friday November 09, 2018 via Condolence Message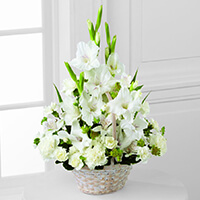 Our thoughts and prayers are with you during this difficult times. May your happy memories help you heal during this difficult times.