Condolences & Tributes
We encourage you to share any memorable photos or stories about Una. All tributes placed on and purchased through this memorial website will remain on in perpetuity for future generations.
Helen Irving and Donna Bloomberg
and Marilyn Skies sent flowers to the family of Una B. Ryan (Hamill).
Send Flowers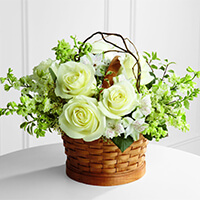 Dear Kerry and family, Wishing you much love and peace with many great memories of your mother. with love Helen & Donna
We are truly sorry to hear of the loss of your mother. Please accept our condolences and may our prayers help comfort you and your family through this difficult time.
The Messerschmitt Family
- Sunday October 28, 2018 via Donation
To: St. Jude Children's Research Hospital
Dear Dee,Melanie,Kerry and family So very sorry for the loss of Una. Love Always, Marilyn Skies
The death of a loved one is the most devastating experience a family can face. At times, the pain of the loss will seem unbearable. Please know that there are friends who care about you and your family during this difficult time and more importantly Psalm 34:18 tells us that "God is near to those that are broken at heart. We pray that Jehovah the God of all comfort is with your family during this difficult time of grief. Our prayers are with you and your family.
Williams Family
- Saturday October 27, 2018 via Condolence Message